Connor Burns - Vertigo
The Garage, Glasgow.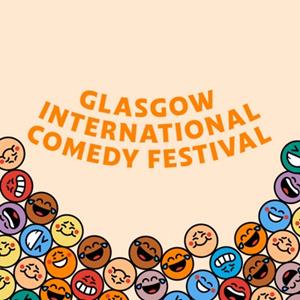 Hot on the heels of Connor's outstanding 2023 Edinburgh Fringe 'VERTIGO' season which saw him add 8 extra performances to his 4 week run (just a week after the programme launch due to the huge ticket presales for what was only his second-ever Fringe) and after an incredible 6 sold-out Glasgow Stand dates of the same show – launched at the city's International Comedy Festival, the shows kept selling out, so more and more were added - don't miss Scotland's fastest rising comedy star's brilliant new show - on tour!

Connor has also sold-out multiple solo shows across Australia, in 2022 touring Down Under an unprecedented three times in the same year. In addition to his own tour shows, he supported international stand-up tour 'Daniel Sloss: CAN'T' (opening for Daniel in huge theatres) and closed the Sydney Comedy Festival gala at the Sydney Opera House. He's already aped a set for Just For Laughs and is currently shortlisted for their prestigious "New faces" in Montreal in 2023.

VERTIGO is a punchline-packed show featuring ugly dogs, relationships and the inevitable family drama. Hilarious, relatable, a bit rude in places of course and all-the-while served up with superb material, brilliant delivery and proper belly laughs.

This is Connor's first UK tour and we are delighted to welcome him to the Garage and GICF24. If you love live comedy, then we recommend you check out this fantastic show. Support an exciting superstar early days - and remember where you saw him first!

SPECIAL GUEST: TBC

'If you want to see the future of Scottish stand-up, then see Connor Burns live - while you can still get a ticket' (Daniel Sloss)

'Absolutely cracking… great material with fantastic execution' (The Stand)

'Mark him out as one to watch.' (Scotsman)

"Vertigo. A sensation of whirling and loss of balance" (O.E.D.)
This event is for 18 and over - No refunds will be issued for under 18s.